AC, HEating & Cooling, Inc.
We are a full service residential and commercial heating and air conditioning company. Whether you require service for your home or business, our specialists offer the benefit of experience and the highest quality workmanship. Call us for all your heat and air needs in Contra Costa and Alameda Counties.
Replacing that old furnace with an energy efficient heating and air conditioning system benefits your family budget and the environment. In addition, installing a new system can improve indoor air quality.
We offer free in home consultations for the installation of a new furnace or air conditioner. One of our specialists will visit your home or business in Concord, Antioch, Brentwood, Orinda, Danville, Walnut Creek, Lafayette, and sorrounding cities. We evaluate your monthly energy usage and costs and show you what we can do to help you save money on the heating and cooling costs of your home or business.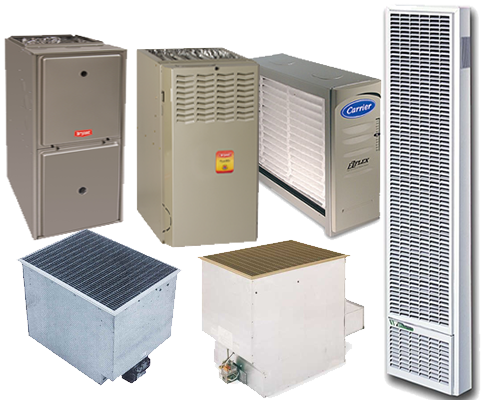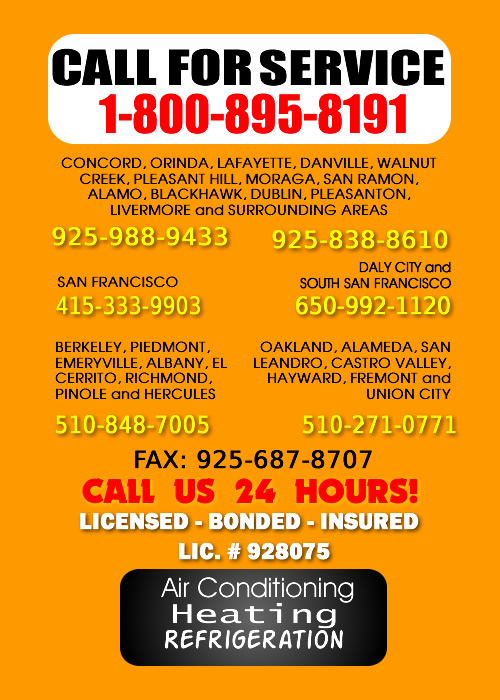 AC, Heating & cooling, inc.
Serving all Contra Costa, San Francisco & San Mateo Counties